Pointe Shoes and Fittings:
We offer one-on-one in store fittings to ensure that your pointe shoes properly fit to decrease risks of injuries . If you have questions about what shoes or accessories we carry or would like to schedule an appointment please feel free to contact us.
Fill out the form below to pre-order your pointe shoes for a special event!
Feel free to turn in your order form via email or in person.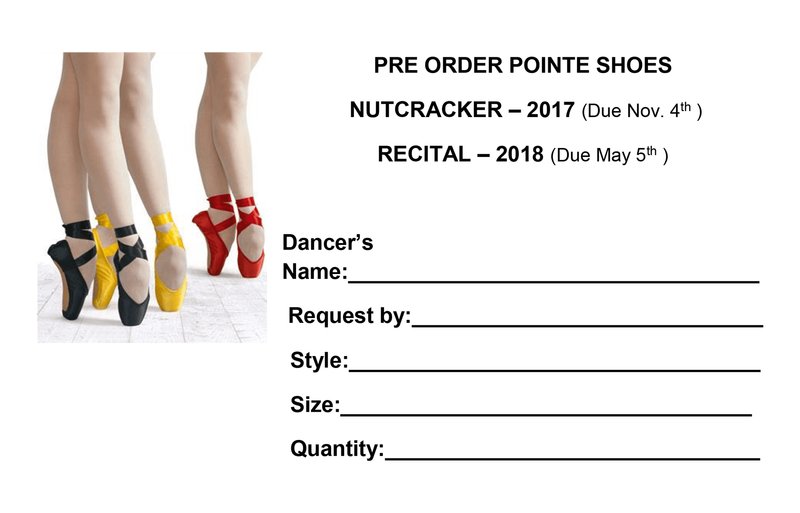 ---
Pointe Shoes We Carry:
Capezio: Aria, Aria ES, Tiffany, Tiffany Pro
Bloch: Hannah, Heritage, European Balance, Eurostretch
Russian Pointe: Rubin, Brava, Lumina, Muse, Entrada Pro
Gaynor Minden: Classic, Sleek, Sculpted
Grishko: 2007SS, Nova Soft, Ulanova I, Elite
SoDanca: Claudia, Toshi, SD34
Suffolks: Stellar, Spotlight, Sonnet